---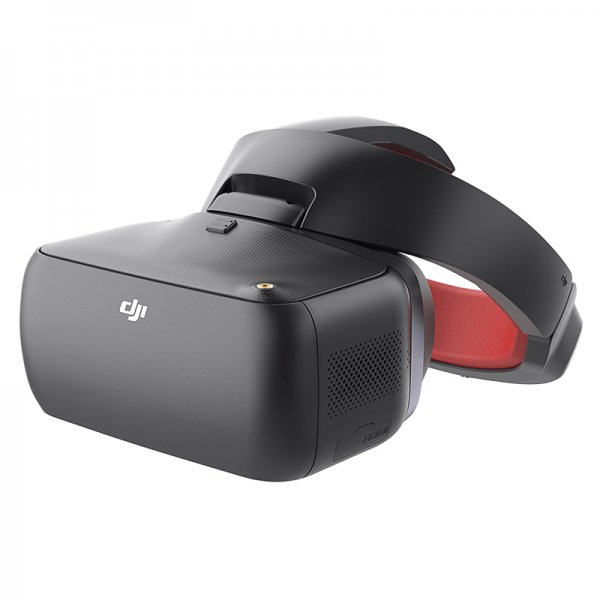 ---
---
Previous Price: $647.57
Last Checked: February 24, 2018
---
DJI Racing Edition goggles for use with your drone make it feel as though you're flying. These incredible VR goggles are like being in front of an IMAX screen as you see the world from the perspective of the camera on your drone. The racing edition goggles are a step up from the standard. They feature racing frequencies, a camera and transmitter for your drone, a mount for racing antenna and, most importantly, reduced latency. The fantastic performance of these VR goggles are ideal for racing through the skies as the FPV is delivered with speed, stability, and clarity thanks to the OcuSync video transmission module that brings dual band 2.4 and 5.8GHz frequencies with a low latency of just 50ms and allows for a control range of up to 7km. There are 12 selectable transmission channels that allow multiple headsets and drones to operate simultaneously in the same area without interference. The camera module uses a 1/3 inch image sensor that provides high res video transmission that's superior to most other FPV goggles. Integrated touch buttons on the side of the VR DJI Goggles RE bring access to the flight settings such as gimble control, flight data and more. The goggles aren't just restricted to racing drones and can be used with other vehicles and robots offering a range of applications from building inspection to search and rescue. These precision engineered FPV VR goggles are a real game changer and take your flying to new heights. They come with 12 months warranty, brought to you by the leader in electronic devices as well as wholesale drones and cool gadgets.
---
Chinavasion Price History
| Type | Price | Date |
| --- | --- | --- |
| Current Price | $644.19 | February 24, 2018 |
| Highest Price | $650.96 | February 14, 2018 |
| Lowest Price | $624.97 | December 30, 2017 |
| Average Price | $642.18 | - |
Latest 5 Price Changes
Date
Price
February 24, 2018
$644.19
February 17, 2018
$647.57
February 14, 2018
$650.96
February 9, 2018
$647.57
February 7, 2018
$649.50
---
"Wholesale Electronics & Gadgets"