Christmas Gifts and Gadgets
Christmas is coming!
In this blog we will give you tips and point you to popular Christmas items!
Some people only want a Christmas tree and presents, others like to decorate their houses with lights and other decorations, and others buy costumes for themselves or even for their pets. Since it takes time before your Christmas buying arrives from China, it's better to buy it as soon a possible. Than the purchases will arrive in time. Most sites have also an estimated Christmas deliver time. Browse and surf the special Christmas categories and buy the Christmas items for reasonable prices!
Christmas Lights
Do you want to decorate your whole house or just the indoor? There are a lot of sites which are offering long Christmas LED strings and white LED rain light for in the Trees. If you are looking for more small decorations click on the snowman or the little LED Tree.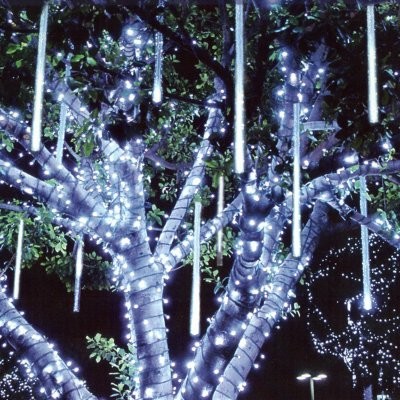 Home LED Strings                                      White LED Rain Light       

Little Snowman LED                                   Tree Christmas Decoration
Other Decorations
There are also many other small decoration items which you can use indoor. You could buy nice gift bags, small trees, tree decorations and many other decorations. There are even Christmas decorations for  20 dollars cents!

Decoration Bags                                          All Christmas Supplies


Home decorations                                      Tree Decorations
Christmas Clothes
Costumes and clothes are popular during Christmas. Will you be Santa Clauss this year or his sexy helper? Is Santa Coming to your town this year? Other popular clothes items you can buy are socks and different "hats". If you are looking for some clothes for your pet, click on the cute dog with his Christmas outfit.

Christmas Costumes                                  Pets Costumes

Christmas Socks                                        Christmas Hats
If you just want to buy gifts from China I would like you to advise to look at our other blogs, best buy guides or find out yourself at compareimports.com. Have a nice Christmas!
Also a lot of Chinese websites are redesigning their website in a Christmas special website. They have their special Christmas deals and coupons. You can find the Christmas Coupons here!www.compareimports.com/coupons/
Tips
Tip 1: Buy in time and don't get disappointed about the fact that you package didn't arrive in time!!!
Tip 2: Beside Christmas items you also can buy your Christmas presents! Browse though the different categories on www.compareimports.com
---
Help Others, Share Your Thoughts
Comment below and share your questions and knowledge. Help each other with shopping in China, we all appreciate it.